Welcome to our Official School Website
On behalf of the faculty and staff, I'd like to welcome you to P. Villanueva Elementary School and Pasay City Special Education Center. We thank you for visiting our website, and we are glad to have a chance to tell you about our school. It is our goal to partner with parents to create a learning environment that is engaging, challenging, and supportive.
Our students consistently score well above average on National Achievement Test in the past 6 years. In addition, DepEd-NCR has recognized our school as one of the model schools across the region in the implementation of inclusive education, mainstreaming programs. Thus, we welcomes schools from different regions across the nation to share our effective instructional tools, teaching strategies and interventions to deliver high quality education to our student
Our teachers are highly qualified professionals committed to excellence in education. They will build on your children's current skills and help them develop the academic, social, and emotional skills they need to be successful in school and in life. They exemplify the school motto of "A school that values everyone and includes everyone."
We are very proud of the accomplishments of our students and school. We encourage you to visit the school to see for yourself why our teachers, parents, and students make P. Villanueva Elementary School and Pasay City Special Education Center a great place to learn and grow.
LEA MARCELO
Principal
Reading was one our weapons to succeed in life. It was an important step in learning. The dazzling school principal, Ma'am Lea M. Marcelo, supported the Power Reading Project to help at risk students to read. There were brilliant teachers who helped her implement the project. The coordinator was Ma'am Rechie P. Pacete together with the Grade 3 teachers Ma'am Rosana Cadiz, Ma'am Rhea Viernes, and Sir Reyner Bustos. Together, they launched the project on the 23rd of June and started the remediation 3 days after. The project lasted for 4 months. This project focused on 36 Grade 3 students who were considered struggling readers. After the project, 32 Grade 3 students were already adept readers. Intervention continues for the other 4 Grade 3 students. Truly, this project was an immense help to every struggling reader.
Reading Month Kick Off November 2017
"The more you read, the more things you will know. The more that you learn the more places you will go. -Dr. Seuss". This is the line that fits the superb celebration of Reading Month in P.Villanueva Elementary School/ Pasay Special Education Center. It held programs to culminate the celebration and to achieve its goals which are to deepen the appreciation of books, exhibit the visual and writing skills and expand students' vocabulary.
Many activities were done to strengthen students reading ability like story telling, poster making contest. Those were made into reality through the passion of teachers led by Mrs. Rechie Pacete and Grade 3 teachers as well as Ms. Analiza Vigil & Early Intervention teachers.
General Parent Assembly And 1st Parent-Teacher Conference By Eadie Helen C. Labartine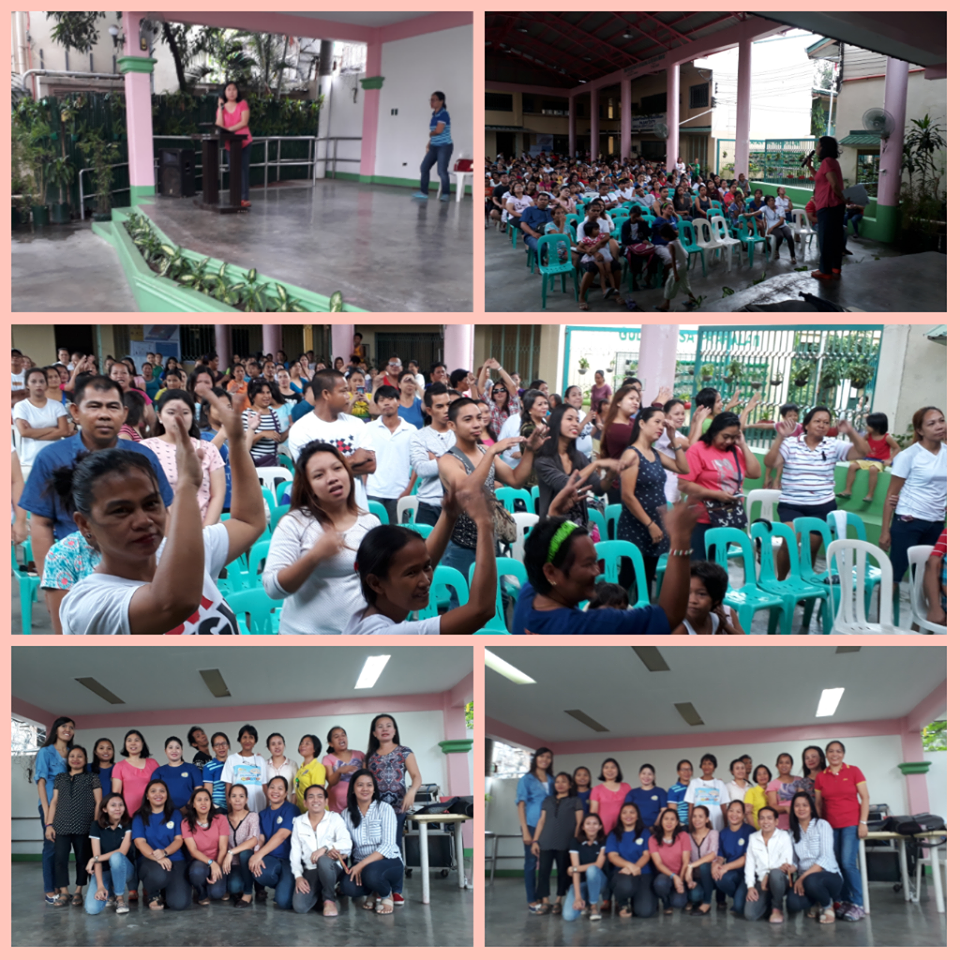 The most awaited 1st General Parent Assembly, organized by the ­­­­­­­school, was held at the newly-built covered court on June 10, 2017, 8:00 AM. Thanks to our beloved Congresswoman Imelda "Emi" Calixto-Rubiano who worked together with Mayor Antonino G. Calixto, we had a comfortable atmosphere that led to a full understanding of the said discussion.
Brigada Eskwela 2017 By Eadie Helen C. Labartine
The love, support, and dedication of everyone in the school was manifested on Brigada Eskwela 2017. Amazing people made this six (6)-day event successful including Brgy.80-81 and 86-91: Brgy. Captain and Kagawad, PNP Pasay headed by SPO2 Leo Aguila, GPTA/ Parents (PVES and SPED), alumni and current students of the school, teaching and non-teaching staff (PVES and SPED), SPG officers and volunteers, volunteers/Sponsors, SM Cares volunteers, McDonald's Philippines, The Knights of Columbus, Manila Tytana students and alumni. Read more.......
| | |
| --- | --- |
| May 1 | Labor Day |
| Jun 12 | Independence Day |
| Jun 19 | Jose Rizal's Day |
| Aug 21 | Ninoy Aquino's Day |
| Aug 28 | National Heroes Day |
| Sept 01 | Eid- Al Adha |
| Name | Size | Format | Date |   |
| --- | --- | --- | --- | --- |
| | 717 KB | PDF | 2016-07-13 |   |
| | 195 KB | pdf | 2016-07-13 |   |
| | 5974 KB | PDF | 2016-07-13 |   |
| | 878 KB | PDF | 2016-07-13 |   |
| | 4417 KB | PDF | 2016-07-13 |   |
| | 601 KB | PDF | 2016-07-12 |   |
| | 2017 KB | PDF | 2016-07-12 |   |
| | 580 KB | PDF | 2016-07-12 |   |
| | 555 KB | PDF | 2016-07-12 |   |